On April 6th, we celebrated our Cotton (two-year) Anniversary Party, and it was a blast! Thank you to everyone who joined us that evening. Our community means everything to us, and it was so wonderful to see many familiar and new faces.
With balloon animals everywhere, cotton candy in hand, and funny photo booth props, the party gave us time as a team to relax and enjoy time with our friends, family, and community. And, we clinked glasses of pink champagne all evening -- two years and three new artists at the gallery is a lot to celebrate! (The beautiful photos above were captured by photographer Jennifer Witz.)
Special thanks to our April/May artists at SZ Gallery -- Laura Castellanos, Juan Carlos Castellanos, and Robert Wood -- who joined us for small bites and bubbly. Their pieces premiered during our Anniversary Party, and you can see them at the gallery during our next First Friday Art & Wine Reception on May 4th from 5 - 8 pm. Their work is available for purchase and will be on display until May 31st!
Here are some hilariously fun pictures from our photo booth: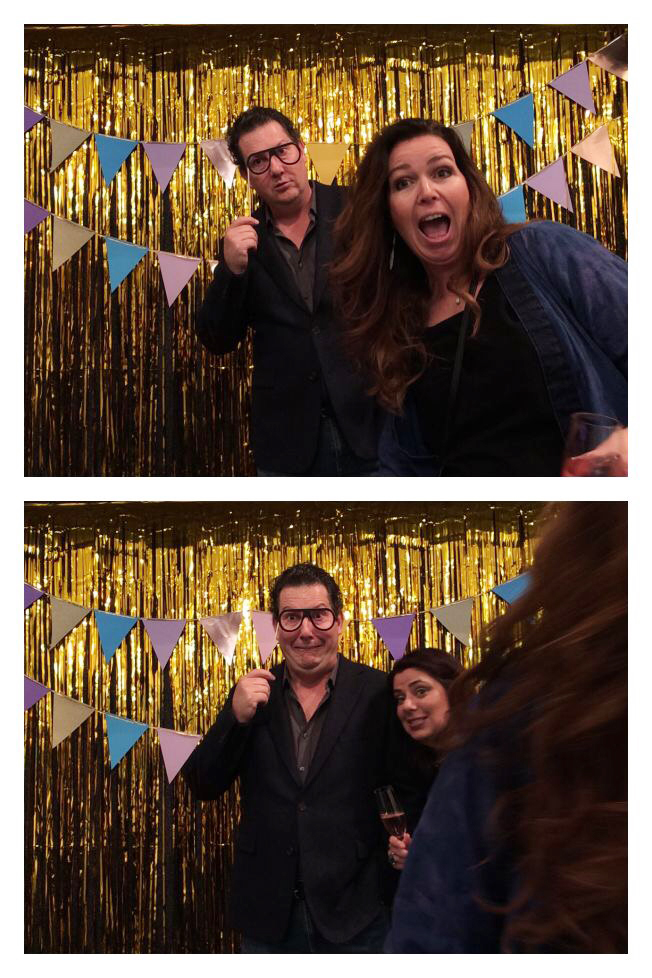 We also had a chance to go live on Facebook during our event. If you missed out on the live broadcast, you can view them here and get a feel for the excitement of the evening!
We got to chat with Keith Imper of MICA and other guests who had lovely insight to share on our latest artists.